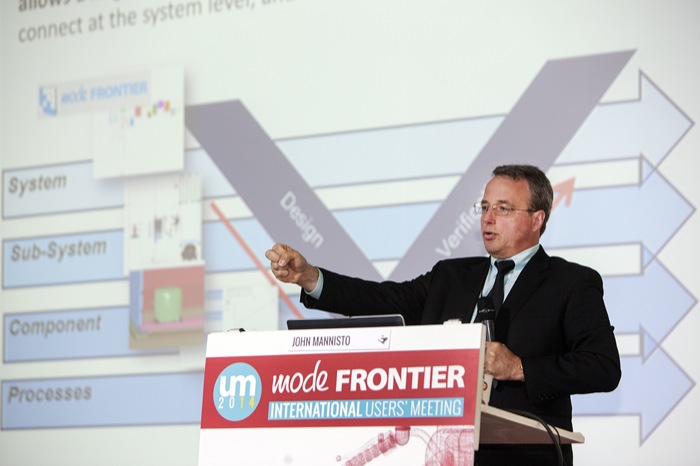 The North American modeFRONTIER Users' Meeting 2015 welcomes presentations and papers from the most successful user applications!
The conference, which will be held on November 4th in Detroit, is a unique forum for sharing knowledge and learning about the latest applications, methods and techniques used to advance product innovation through simulation and design optimization.
Topics in past UM agendas include:
Rationalization of the design process
Product optimization in terms of technical requirements and process, product and marketing metrics
Applicability and reliability of decision-support IT tools in a context of diverse goals, experience and approach, whether professional or managerial
Parallel engineering and design organization in industrial networks, with suppliers increasingly involved in the process
The last UM edition saw the contribution of speakers from Ford Motor Company, Whirlpool Corporation, Toyota, the Illinois Institute of Technology and many more.
Keen on sharing your experience with modeFRONTIER?
​Read the instructions below!
We welcome presentations or papers provided they are not under review by any other conferences or journals. The conference is open to both academic and industry contributions.
SUBMISSION GUIDELINES >>
The author(s) affirm that they have the right to grant the permission to ESTECO SpA and ESTECO North America Ltd. to include the paper in the conference material and to place it on relevant websites and publications. All submissions must be prepared and sent to um15@esteco.com
IMPORTANT DEADLINES >>
Abstract submissions due: September 15th, 2015
Full paper/presentation due: October 28th, 2015
​Conference: November 4th, 2015